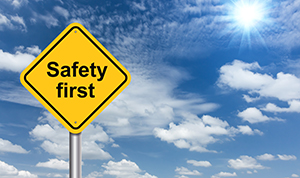 Working together to improve safety
After a successful trial, McColl's has launched a new hazard reporting system.
The Hazard Reporting App assists drivers to proactively identify hazards that could harm McColl's employees, as well as issues at customer sites.  Detailed data capture enables lessons to be learnt and improvement trends to be identified.
The system will provide many benefits including:
No paperwork or forms
Quick and simple reporting process
Promptly notified to National Safety Manager via email
Ability to take and attach photos.
McColl's National Workplace Health & Safety Manager, Joe Boras, said: "This tool will further improve the strong safety culture within McColl's by monitoring hazards and addressing the issue raised before an injury occurs."