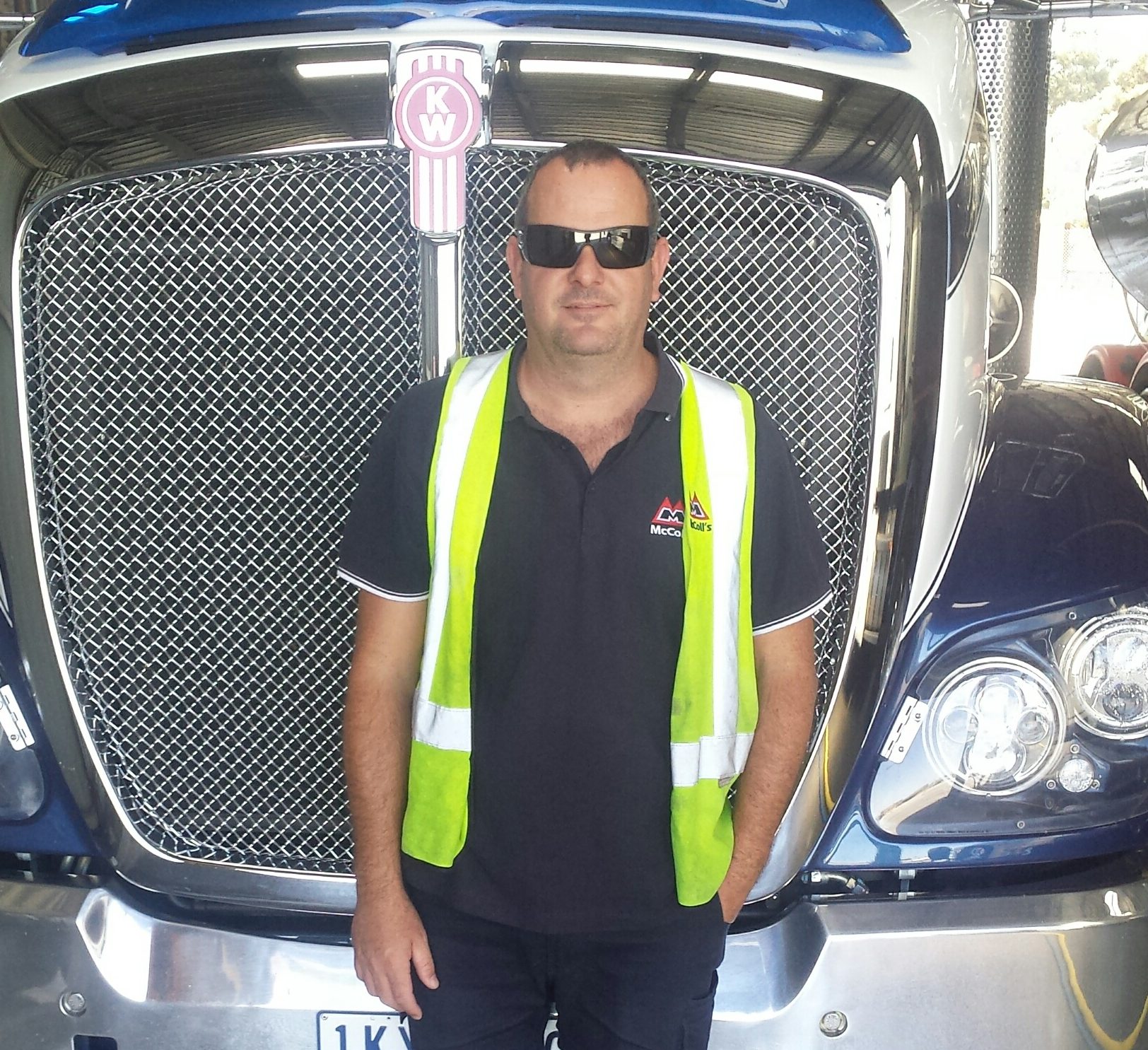 Our People
McColl's driver trainer Jeff Hosking could be the most likeable bloke on the planet.
Jeff started out at McColl's in 2011, driving line haul for the Bulk Food Grade Division (BFGD) out of Tongala.
Peter Shearer, McColl's BFGD General Manager, said that during  the time Jeff was with BFGD he always had a positive attitude.
"He was very customer focused," Peter said. "Jeff takes great pride in his work and that was always reflected in the cleanliness of whichever truck he was driving."
Since 2014, Jeff has been a McColl's driver trainer working across Victoria, South Australia and Western Australia.
"I do everything from a pre-employment drive with prospective hires to see their skill and attitude, as well as inductions and renewals," he said.
"We now have telematics, camera systems and GPS which we use to coach, train and provide feedback to our drivers.
"I also conduct drug and alcohol testing, which is important to have in the transport industry. We're doing the right thing for our drivers and customers."
Even in the past few years, Jeff has seen major changes to truck safety and driver training.
"There's a lot more training than there ever was," he said. "We want to have the most professional drivers on the road and we're always trying to give customers the best service."
And the secret to being a great truck driver?
"Patience!" Jeff laughed. "Be ready for anything and stay calm. You never stop learning in the transport industry, that's for sure."