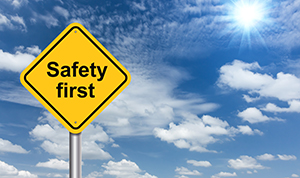 Safety update
Technology Used to Assess Employee Health
A new and innovative machine has been used to assess employees' health at several major McColl's sites across the country.
The Bio Impedance Health Testing Machine uses a five minute, scientifically validated clinical assessment to measure the major markers of aging.
Staff are encouraged to step onto the machine so various measurements can be taken including:
weight
body fat percentage
organ fat level
soft muscle mass
skeletal muscle mass
hydration level
biological age
balance between left and right side of the body
protein and mineral levels
Employees who took part in a voluntary program gained valuable insights into their health.
On completion of each test, an accredited external health practitioner reviewed participants' results and worked with them to establish a number of short term lifestyle/health goals.
There are plans to roll out the health program to other McColl's sites in the new year.