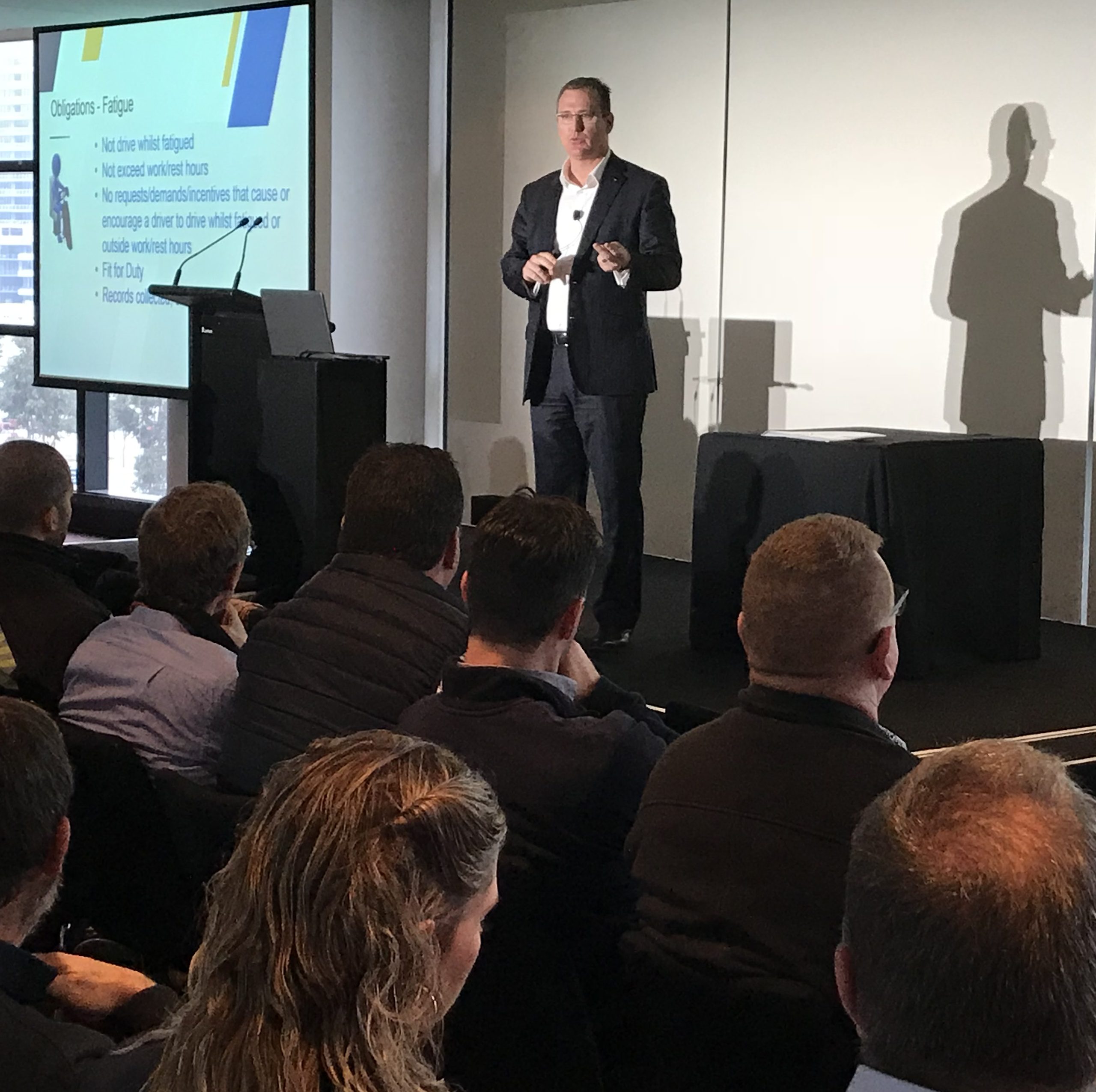 New CoR laws are on the way
On a cool winter's day in June, 80 people from McColl's and many of its customers gathered at Melbourne's Etihad Stadium to hear about changes to Chain of Responsibility (CoR) legislation.
COR specialist Michael Crellin led the briefing session; with over 25 years of investigative experience from the Queensland Police Service, Department of Transport & Main Roads and the national Heavy Vehicle Regulator, Michael shared his wide knowledge of the new legislation.
Throughout the workshop, there was lengthy discussion about the implications of the law changes, followed by scenario role-play to ensure that everyone was in tune with the changes and the different expectations of each individual in the chain. It was an informative and enjoyable afternoon with everyone taking away an increased awareness of the changes ahead.
We introduced the McColl's CoR App as a way to engage people along the supply chain in their responsibilities. You can find the app here: safechain.com.au
It was great to see so many of McColl's business partners eager to work together to make our shared logistics operations safer for our people and other road users.