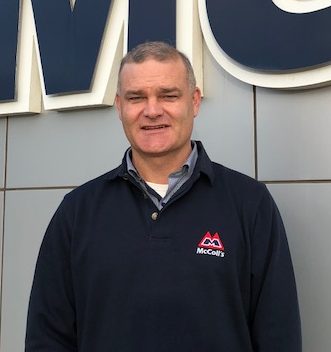 A Word from the New CEO
McColl's Group Holdings was acquired, in May, by an investor club known as Friesian. The club includes new CEO Simon Thornton and Chairman Mark Mentha – both familiar faces at the company.
"It is great to be back in the driver's seat at McColl's," Mr Thornton said.
"A lot has happened in the five years I was away. The industries we serve have changed dramatically, with new owners and new priorities. Some of our previous customers no longer exist and new ones have arrived with big plans for the future."
McColl's new board members include James Macdonald, a partner in law firm Piper Alderman.
James specialises in commercial law and had previously served McColl's in negotiating customer contracts.
Friesian's plans are long term; the club intends to invest in McColl's over time to see what kind of company it can grow into.
"This is the first time in 12 years that the company has not been for sale," Mr Thornton explained. "We plan to develop the company over the next generation."
"We have new employees arriving all around the company. We are hiring new drivers and trainers; there are also new graduate business analysts, compliance, safety, operations and financial people.
"The Dairy Division is commissioning 10 new pocket road trains to cope with its extra work. The Bulk Food Grade Division and Bulk Chemicals Division are also expecting new tankers and prime movers to arrive in the next few months.
"The 2018 financial year was a good one for McColl's. We are looking forward to cementing productive partnerships with our existing clients and forging some new ones."