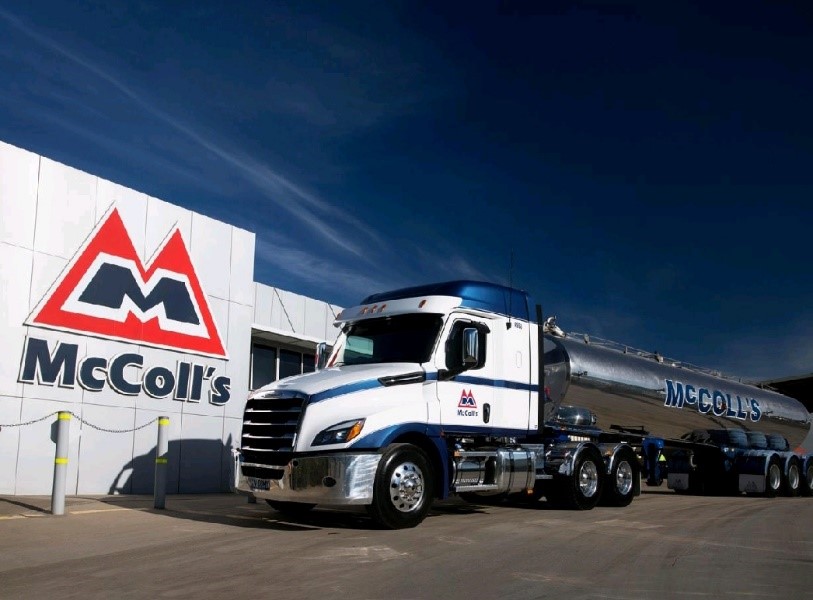 New Truck in the Fleet
We are very excited to have a new truck in our fleet!
The Freightliner Cascadia 126 (pictured left) is operating with a B-double milk tanker and is powered by a 16-litre Detroit engine and a 12-speed automated manual transmission. It is equipped with all the modern safety features, is fuel efficient and comfortable.  The safety features that are not normally seen on conventional trucks in Australia include an automatic emergency braking system, pedestrian detection, collision avoidance and other systems that use radar sensors and cameras to survey the truck's surroundings.
Safety First is at the top of our company values, so we are especially keen on these new features being introduced with the Cascadia.